Date • 12/2012
Words • Bongeka Tsekiso
BARS EQUIPPED
Ndumiso Mncwabe and Thami Nhlumayo, two young gentlemen barely in their thirties, have joined forces to transform what was once a mere idea into what is today steadily burgeoning into a beautiful business venture in a market place that is not the most friendliest –  their respective demographics do not make matters any sweeter either. However, regardless of the proverbial 'newbie' icebergs faced, they are most determined to sail right on through to build an enduring legacy. I exchanged some words with them earlier in the year, and this was the result. Sip nice and slow, now. 
…History will reward you.
________________________________________________________________
Please give a brief synopsis of what Bars Equipped does.
Bars Equipped mobile bars is a "Mobile Bar services" company. We are truly as "mobile" as our name suggests. We offer bar services to functions like umemulo (traditional Zulu custom for the coming of age of a young woman), weddings, private parties and corporate functions. The closest comparison one can give is to a catering company, but we serve alcohol, cocktails and soft drinks instead of food and salads. We create bespoke cocktails and smoothies for any given function in accordance to the theme of said function.
What actuated the idea to start a mobile bar business – and what made you decide to actually action it?
NM: My partner and I have been friends for some years now and we have both worked behind the bar and I  have worked for  one of the Mobile bar services that are in Durban.  I guess for me it was the passion and the love I had for bar-tending that had me interested in starting up my own mobile bar business. I loved every single part of what I was doing behind the bar…well, except for the stock taking [laughs]. But, I seriously saw a gap in the market for a business like this – and to actually grow and be sustainable at the the same time.
Thami had already started the business when  I joined him. At the time that I joined, it was called 031 Bar Services. He was not really executing operations to the best of his ability, and was not exposed to the potential growth opportunities that I believe the business has.
He was doing quite well for someone who was not serious, though. But, I approached him and asked him to join forces with me as I had seen the clientele that needed this service, as well as the amount of business we could potentially secure — and that was the birth of "BarsEquipped."
As young males of colour in business operating in a 'dual economy' milieu, have you faced any 'major' challenges. If so, what approach(es) have you adopted in conquering these?
We have faced major challenges in our 13 months of being a formal business. The main one being finances to actually take the business to the next level as we started this business with our own capital and whatever we have been making from the functions that we have serviced we have reinvested back into the business  to attain more bar units, fridges, glasses, and all the other things we need in which to allow us to fully function and service an event.
We also have  had a hard time in getting actual business, and as a result of being new to the industry, many people who are familiar to what we do are very skeptical of our abilities. So, securing contracts for events has been quite challenging.
We also struggle logistically as we do not have a truck to move our infrastructure to   functions, and we rely on hiring most of the time which in its own right is a challenge because trucks are not always readily available – additionally, trucks are mostly very pricey to hire out.
We currently use Thami's personal vehicle to run errands and other things which can sometimes be really heavy on him as well.
How does Bars Equipped  personalise its services to fit customer profiles?
We customise our services as best as possible to what the client requires on that day. No event is ever the same. We always insist on having a one-on-one meeting with the client before we service their particular event.
The amalgamation of individual ambition has, seemingly begun to blossom into a noteworthy movement. What makes your partnership unique?
Well, with us being friends for some years now, I think we understand each other and what we like – and seemingly we like the same things. We  have very high standards that we like to maintain in anything we do in our daily lives.
That translates into the business because we understand that the client is the most important entity, and if we deliver to the best of our abilities we will not experience any problems as a result.
Quality is key in all we do, and we can never afford to sleep on this rule with the clientele we service.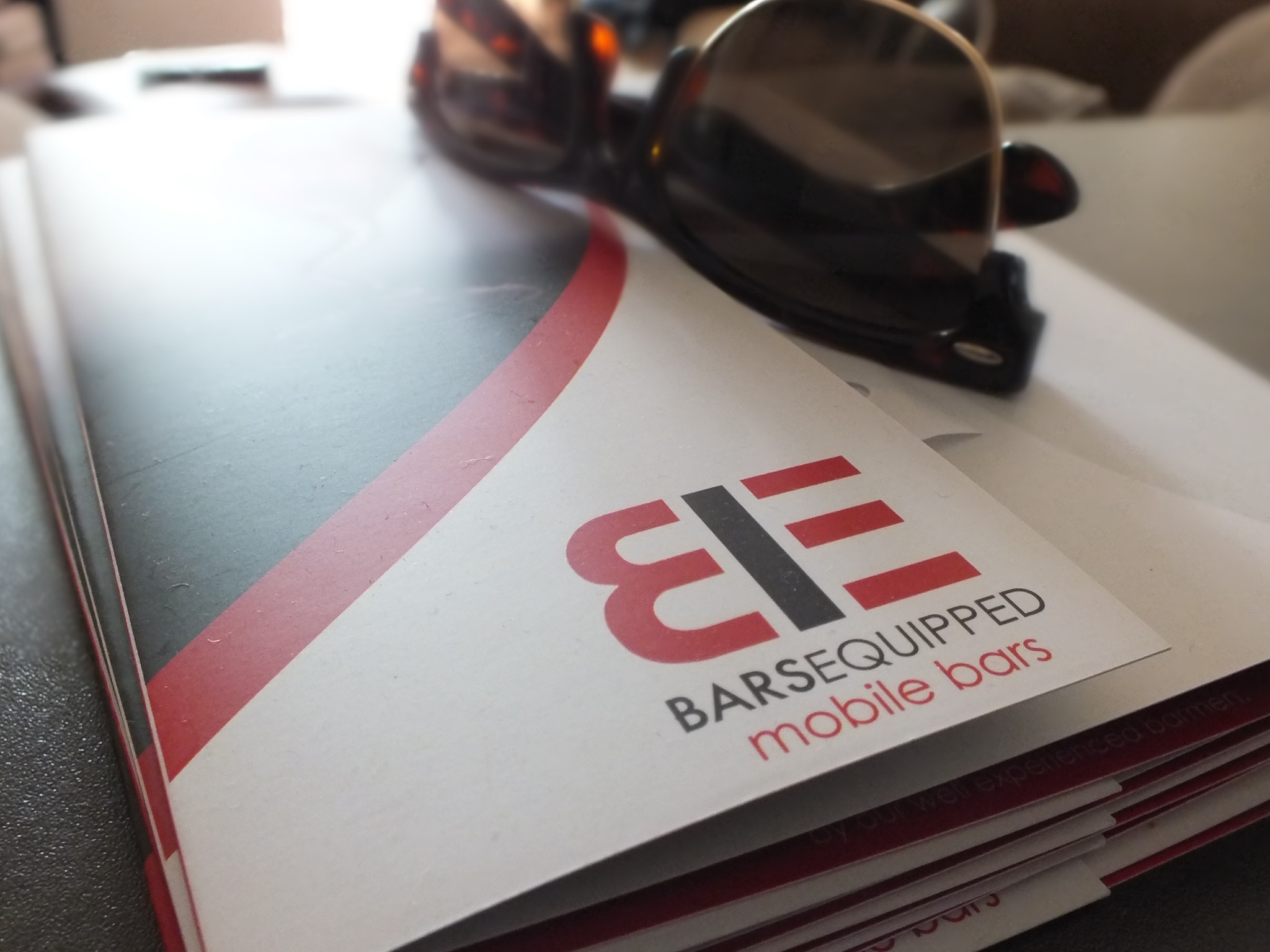 What is your premier serving rule?
History Will Reward You — this means that whatever we do now will definitely pay off in the future. We are not in this industry to fall by the way side and be one of those businesses that nearly made it. We understand the challenges that are ahead of us and we are ready for them.
Where do you wish to take Bars Equipped within the coming decade?
We want to be nationwide and hopefully the SADC region.
Do you have any amber lights you would like to wave about to other aspiring SME venturists?
They need to learn to be disenfranchised. A business needs ones' personal touch, and we as the youth of today find the easy way out in wanting land tender deals which are unsustainable and thus find ourselves being slaves to a system that  dictates how we should conduct business.
Find a love for what you want to do and understand that nothing will prosper overnight and as much as it is about making money at the end of the day, do not let making money drive your ambitions. The drive should be fueled by wanting to create a formidable business model which, when people speak of your business, will be spoken of highly all the time. The money will be the reward – the fruits of your labour.
What have been your business' highlights thus far?
Having a functioning business is a highlight. It highlights that we're on the right track so to speak. I mean we did visualise the birth of a business, but the reality of it being sustainable was always questionable. But, we are now a sustainable business, and we love every minute of it – even with the accompanying challenges. This journey is an amazing one.The other highlight which stands out is being the only Black-owned service provider at the COP17 which took place last year here in Durban. We got to service many clients from abroad. Under our client list, we had the German Embassy, Danish Embassy, British Council, the World Bank, the United Nations, the Worldwide Fund for Nature (WWF), and other big names which opened our eyes to international clientele which was really amazing.
We have also had the opportunity too work with Welile Caters which has really been a wonderful experience as she has certainly added a lot into our businesses growth. She has referred us to a lot of her clients who have required our services.
We are currently looking forward to a very busy July as we will be servicing our first marquee and three picnic sites at the Vodacom Durban July this year which is a huge milestone for Bars Equipped when measured against 2011 where we only supplies a picnic site with only two barmen in service. We are truly blessed in this regard, and look forward to all these services.
How would you like Bars Equipped to be remembered?
We definitely would like to be remembered for going the extra mile to satisfy the needs of our clients, delivering services every single time with a vibrant staff who live to make the customer's experience a great one every time they visit the bar. People need to always remember that the standards at Bars Equipped will never be lowered.
We understand the challenges that are ahead of us and we are ready for them.